Ayríís
Ayríís is a stand-alone instrument for mobile measurement of surfaces in quality control. With one click, the contact angle of water is measured using an innovative measurement method developed by Krüss - the 3D contact angle. The reflections from a light dome made of LEDs are registered and evaluated by two cameras.
For 24/7 operation directly in production, batteries can be easily replaced and pre-filled cartridges can be quickly changed without having to open the instrument.
Usage
Ayríís can be used in two operating directions, so that samples that were previously inaccessible or difficult to reach can also be measured comfortably. The interaction concept provides that the main operating sequence can be run through with just one hardware button. The user interface aligns automatically depending on the device orientation and either the upper or lower button position is ergonomically placed for thumb operation.
frontal use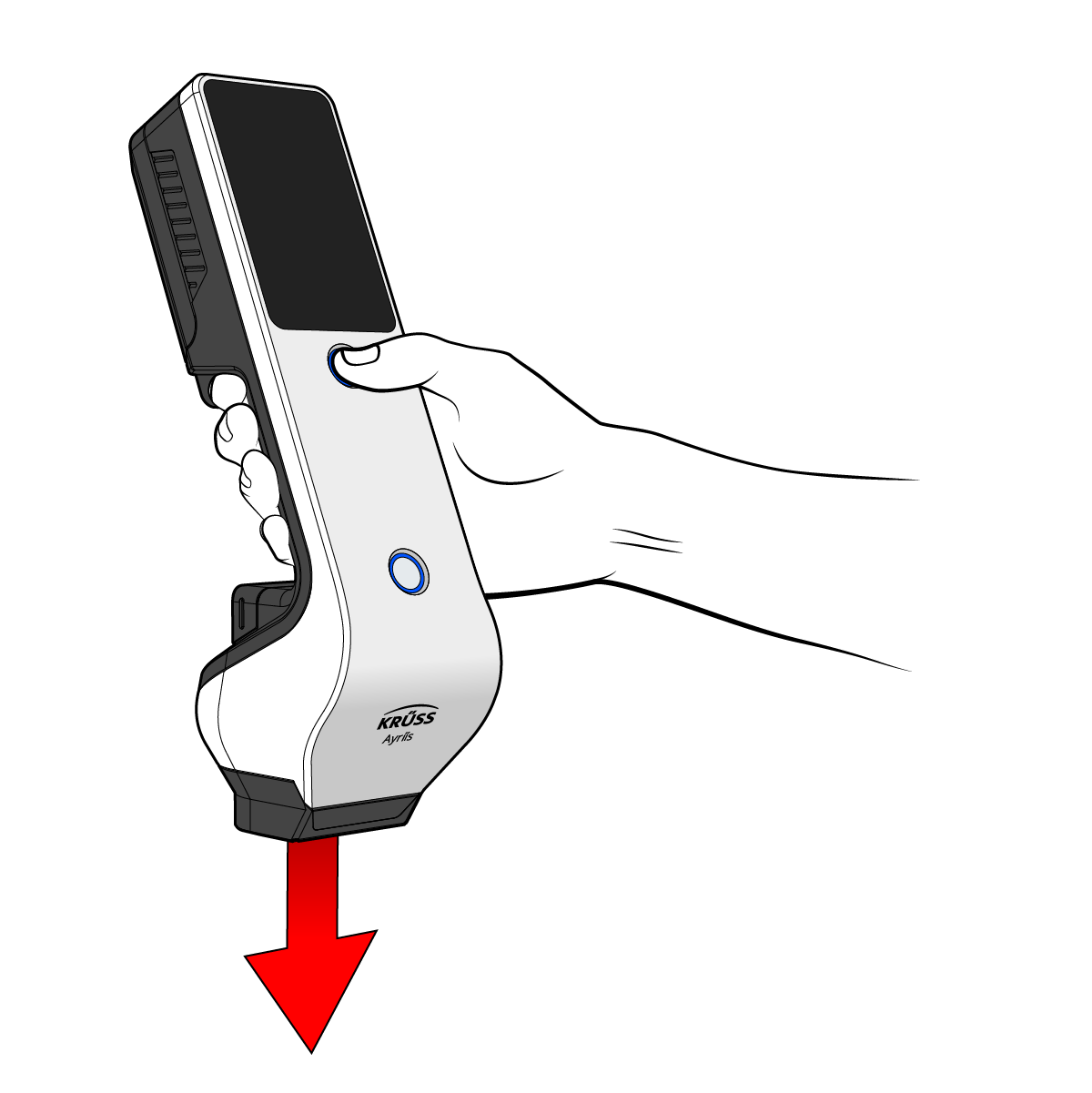 vertical use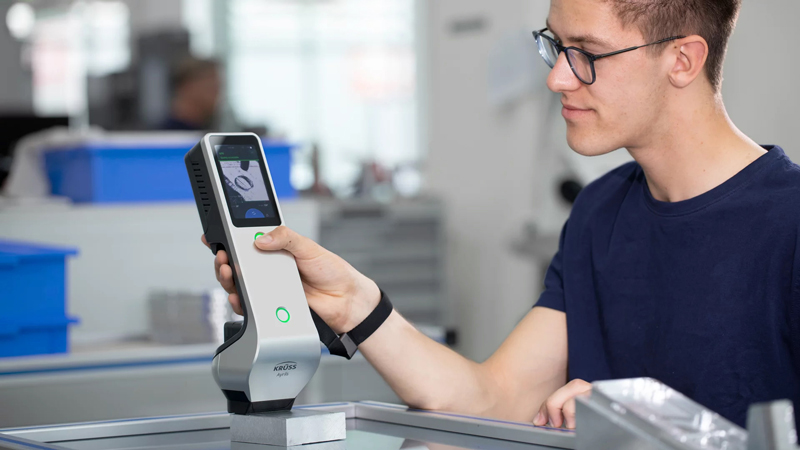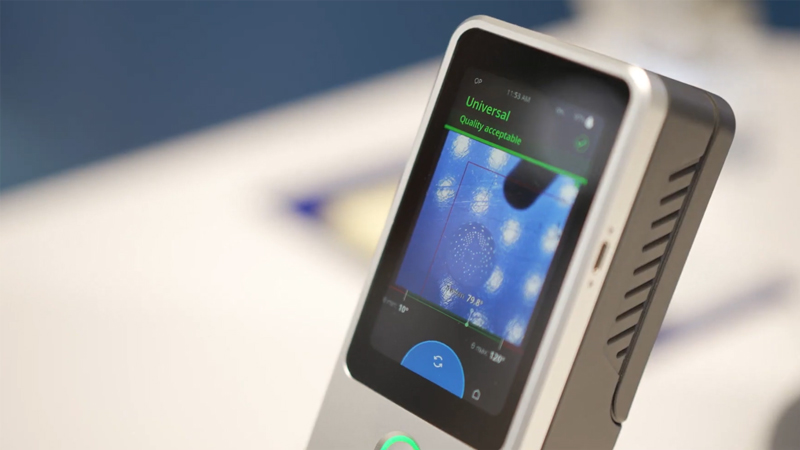 Images courtesy of Krüss GmbH