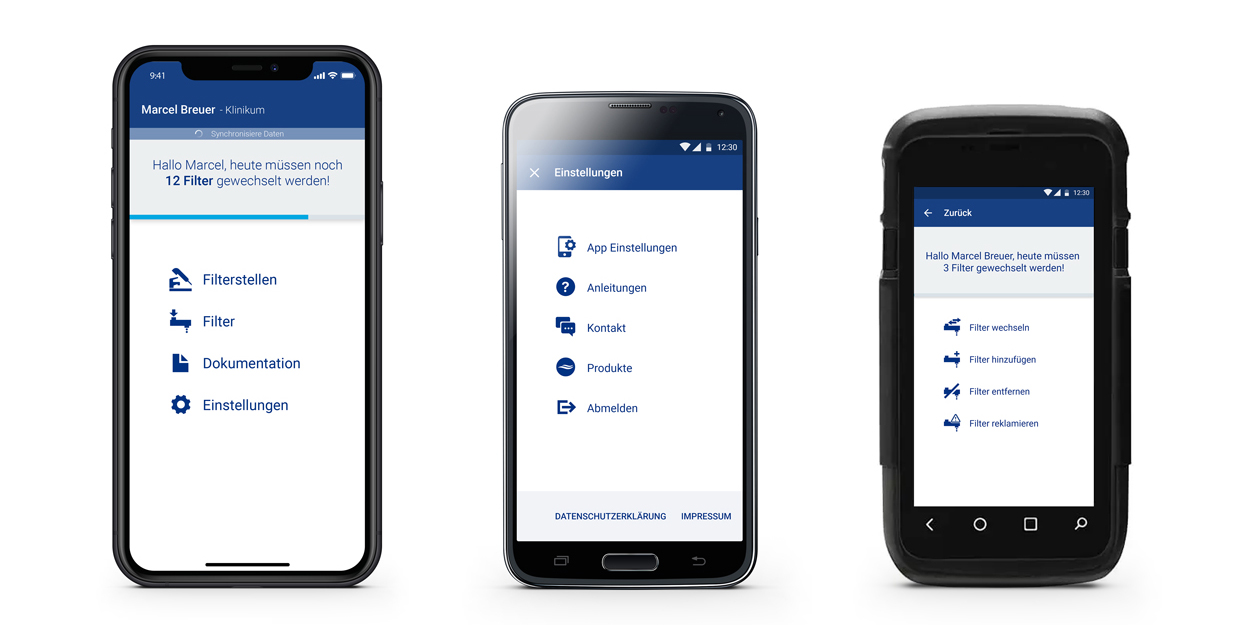 Hygenius - Wasserfilter Assistant
Sterile water filters protect users of water outlets in sensitive areas such as hospitals reliably from waterborne bacteria.
The innovative Assistant HyGenius supports service technicians with the installation and periodic change of sterile water filters. All water outlets can be captured via scan and can be managed in the app. HyGenius provides a clear overview of all filter locations. HyGenius greatly improves the process steps and saves technicians time and effort compared to the current manual registration and documentation workflow.